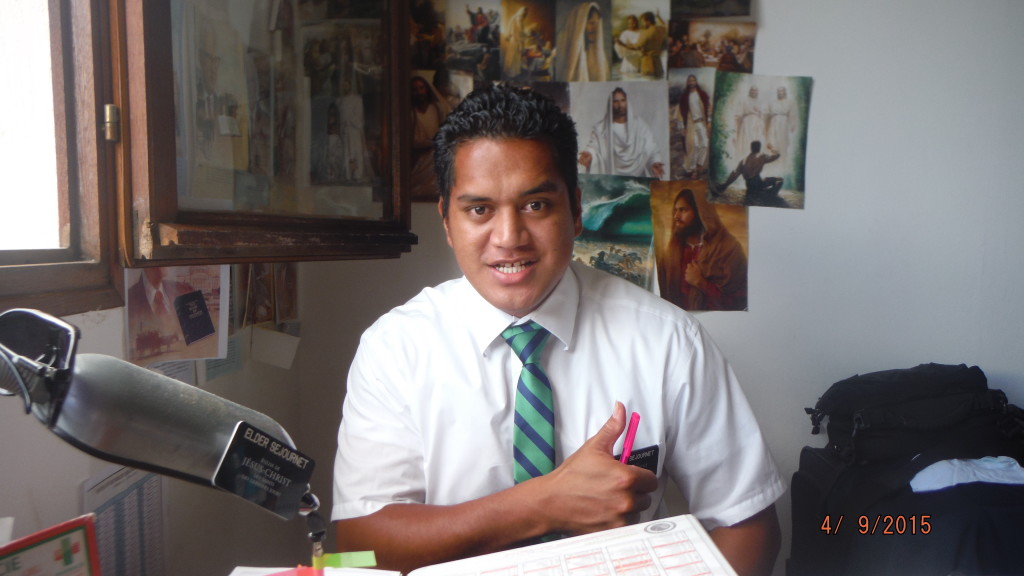 Dear Fam and Friends,
Well, this week has been really amazing with conference and a baptism. It really has given me a good jump in my spirituality. I am thankful for all the speakers who spoke and bore their powerful testimonies. I know that each person that spoke was and still is inspired of God. And you can really feel it as they speak. Some quotes I really liked are as follows:
 "Guilt is to our spirit as pain is to our body." – David A. Bednar
 "Godly fear dispels mortal fears." – David A. Bednar
 "No failure ever need be final." – Thomas S. Monson
 "To hang in there is not a principle of the Gospel." – Kevin W. Pearson
 "There is no room for average disciples." – Kevin W. Pearson
 "They may be politically correct, but they are spiritually lost." -Kevin W. Pearson
 "Don't let something you don't understand unravel everything you already do know." – Kevin W. Pearson
 Well as the subject line states, I have been transferred. And I am on Martinique! Sorry mom, that means I probably won't get my package for another 4 months before I come home. But on a serious note, it was pretty hard to leave Guadeloupe and Petit-Bourg. Things were going so so well and we had lots of things going for us. But as is with the rest of my mission, as soon as things get good, I am kicked out. Petit-Bourg is now being run by sister missionaries. And they should be having 4 baptisms this month. ;D Really cool. But now I am with a Tahitian again! And man o man is he huge. He did street fighting for a living and he can do the flag pole thing and lots more. Pictures next week. But I don't have a lot of time today so I will tell you more next week. I love you all and I will see you on mothers day in a month or so.
Love,
Elder Ehlert